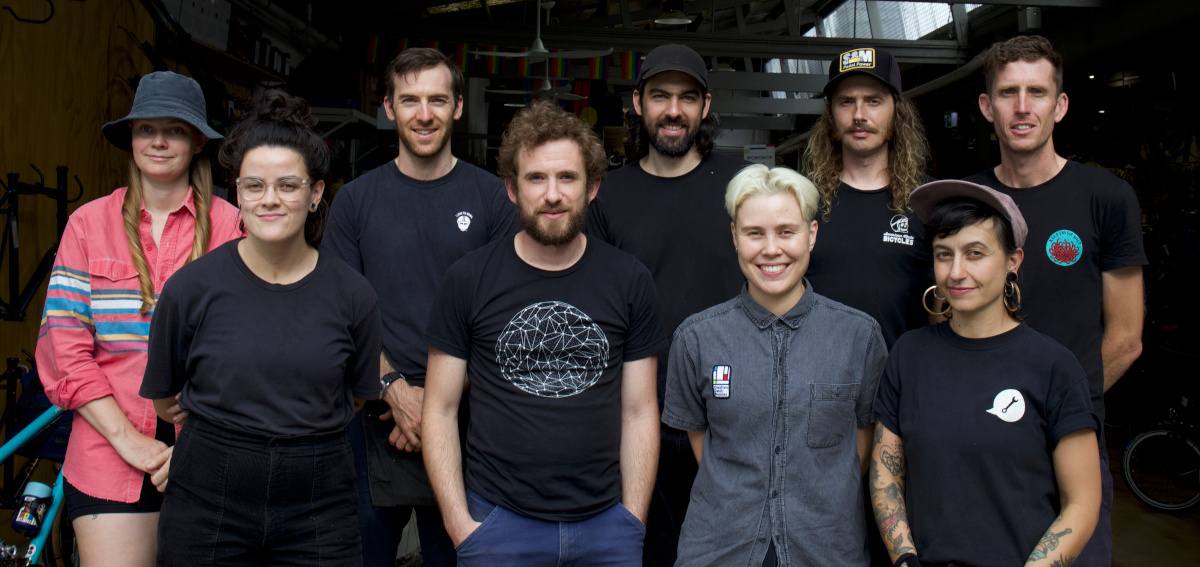 Come work with us in Sydney's best bike shop!
We're always on the lookout for new talent. You'll find yourself part of a fantastic team of friendly staff, all working together to deliver excellent bicycle service to Sydney's commuters and adventurers.
Roles at Omafiets include:
in-store sales of bicycles, components, and accessories, and stock management
servicing and repairs of bicycles and e-bikes.
For most roles, you don't need to be a bike expert. We're looking for people who are:
organised
good at helping people
comfortable learning new systems and information
passionate advocates for cycling
We recognise that the bicycle industry is dominated by men, so we're actively seeking people who don't identify as men to apply.
If you would like to join either our mechanics or our sales team, send your resume and cover letter to [email protected], along with answers to the following questions:
What has motivated you to want to join the Omafiets team?

Is there a particular role that you'd like to apply for?

Can you give an example in your daily life or work where you have encouraged others to try riding a bike or ride their bike more often?

What do you think would be the most challenging thing for you working at Omafiets?

What do you think would be the most exciting thing about working at Omafiets?
Current positions available
Sales assistant (Tuesday-Saturday)
We're searching for someone to join our sales team in a permanent full-time position. We are looking for someone who loves cycling and wants to share that with others.
We are a queer-friendly workplace, and we would encourage women and gender-diverse people to apply.
A typical day might look like this:
Arrive five minutes early and make yourself a coffee.
Check overnight eCommerce orders, and send them out.
Assist someone who comes in to test ride some bikepacking bikes. Take them out on test rides on several bikes, talk them through the options for accessories, and email through a quote.
Answer some emails and phone calls.
Help a customer who's collecting their new bike to set the saddle height and bar position, then explain how to use it and the accessories they're purchasing, show them how to register it online, book their first service and then take a photo of them outside with their new bike.
Sell someone a new helmet and some lights.
Help a family find the right size kids bike for their child's birthday.
Update some products on our website with images and other information.
Selection criteria are as follows:
You're enthusiastic about bikes.
You're a quick learner.
You're proficient in using computers, email, spreadsheets.
You like doing a combination of admin on the computer, and talking to people in the shop.
To apply, send your resume and cover letter addressing the selection criteria to [email protected]