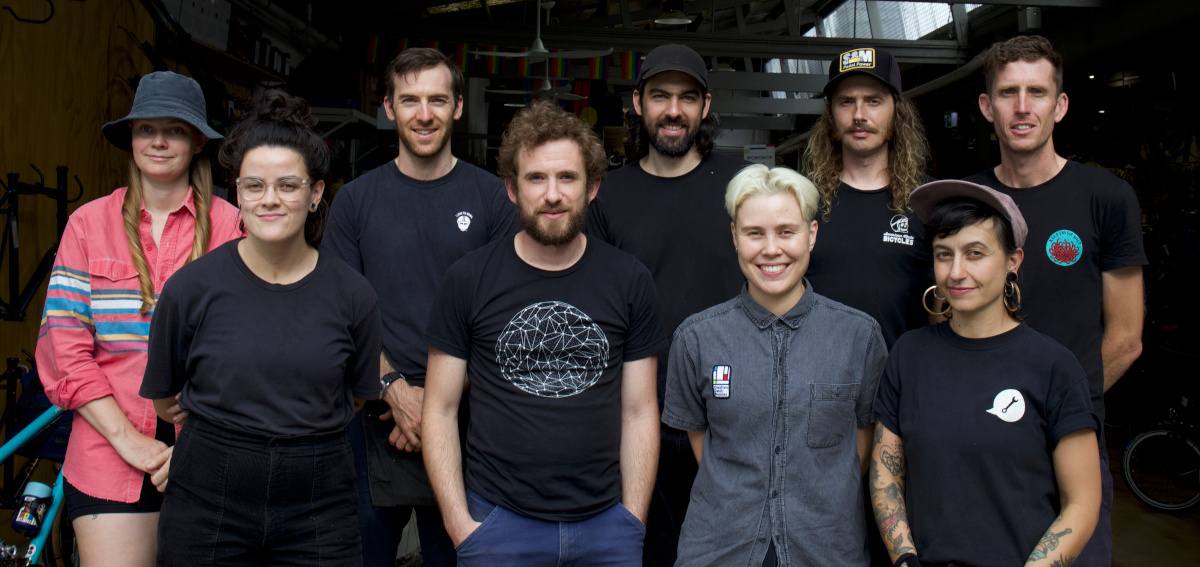 Come work with us in Sydney's best bike shop!
We're always on the lookout for new talent. You'll find yourself part of a fantastic team of friendly staff, all working together to deliver excellent bicycle service to Sydney's commuters and adventurers.
Roles at Omafiets include:
in-store sales of bicycles, components, and accessories, and stock management
servicing and repairs of bicycles and e-bikes.
You don't need to be a bike expert. We're looking for people who are:
organised
good at helping people
comfortable learning new systems and information
passionate advocates for cycling
We recognise that the bicycle industry is dominated by men, so we're actively seeking people who don't identify as men to apply.
If you would like to join either our mechanics or our sales team, send your resume and cover letter to [email protected], along with answers to the following questions:
What has motivated you to want to join the Omafiets team?

Is there a particular role that you'd like to apply for?

Can you give an example in your daily life or work where you have encouraged others to try riding a bike or ride their bike more often?

What do you think would be the most challenging thing for you working at Omafiets?

What do you think would be the most exciting thing about working at Omafiets?