Suspension? Who needs it!
Years ago, if you'd asked me whether it was necessary to have suspension on a city bike, I would have said no. In fact, I would have discouraged you from riding a bike with suspension, arguing that a rigid bike was better suited to city riding. There are a few reasons for this:
Suspension adds weight compared to a rigid frame
Suspension decreases the efficiency of pedalling, as energy is spent compressing it
Most modern bikes can fit higher volume tyres that can cushion against bumps in the road
Of course, I would have told you, suspension has a place - on actual mountain bikes, ridden on actual trails - but it's just not worth it for city riding.
Below: A full-suspension mountain bike. Totally reasonable to ride on trails, totally impractical to ride in the city.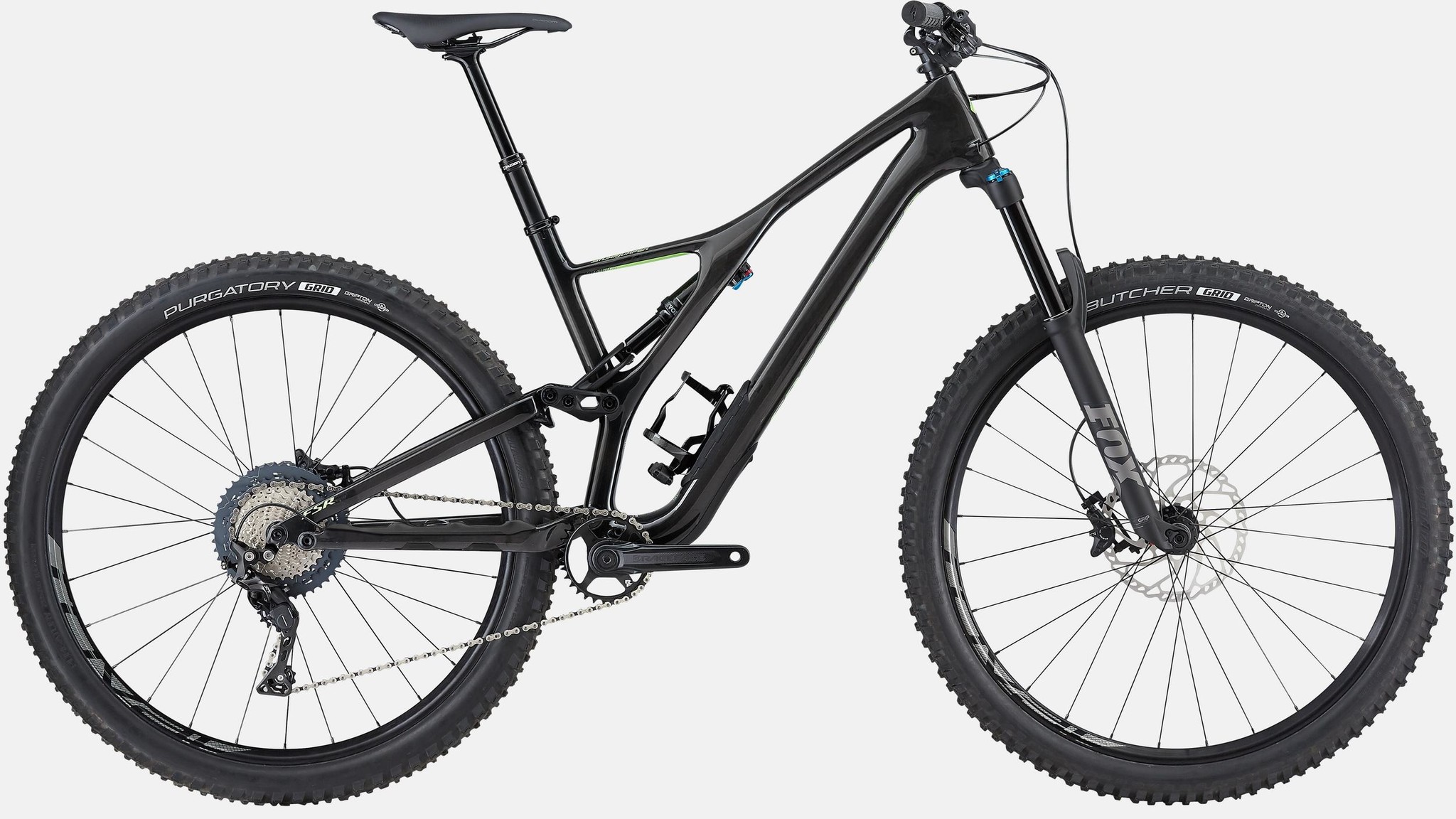 A change of heart
What changed my mind? It was the designation that Riese & Muller use for their full-suspension electric bikes: "Control Technology". It took me a little while to appreciate exactly what this meant, but the basic idea is that suspension acts to keep your tyres touching the road. The "sag" that occurs when you sit on your bike, partially compressing the suspension, means that when you hit a bump and the tyre becomes airborne, the suspension will extend and push the tyre back onto the road. This provides more traction, and thus more control of the bike.
Below: The second generation of Tern GSD electric cargo bikes come with a front suspension fork, a welcome addition.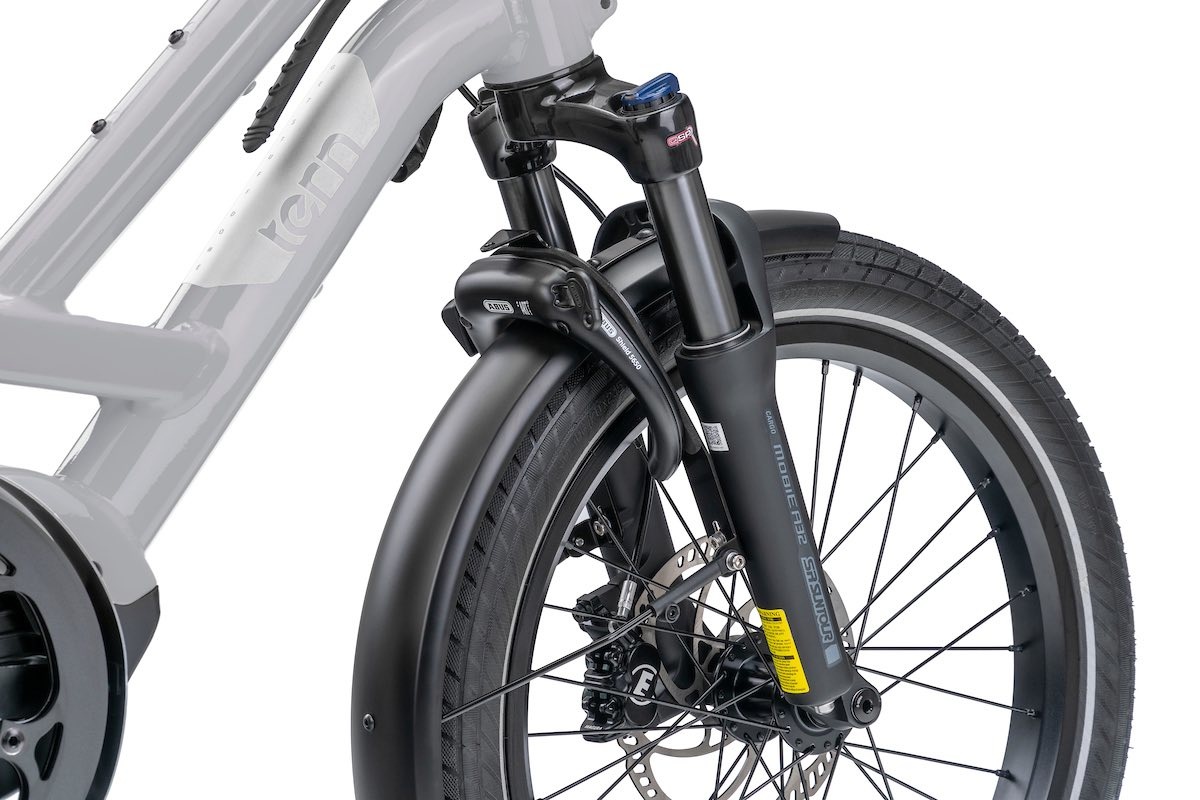 Suspension makes so much sense on electric bikes, partly because you're not as concerned about weight (given the ability of the motor to push you up the steepest of hills). The other reason is e-bikes are already heavier due to the battery and motor, and this multiplies the impact on the components when you hit a bump. Suspension doesn't only cushion you, it also protects the bike from sharp bumps.
Of course, a side benefit of having a suspension fork and rear shock on your bike is that it will be more comfortable to ride. When you're riding an electric bike, there's no reason to punish yourself with an uncomfortable riding position. After all, you're not racing, you're having fun!
Below: The Riese & Muller Load 60 electric cargo bike has a low-maintenance rear coil shock.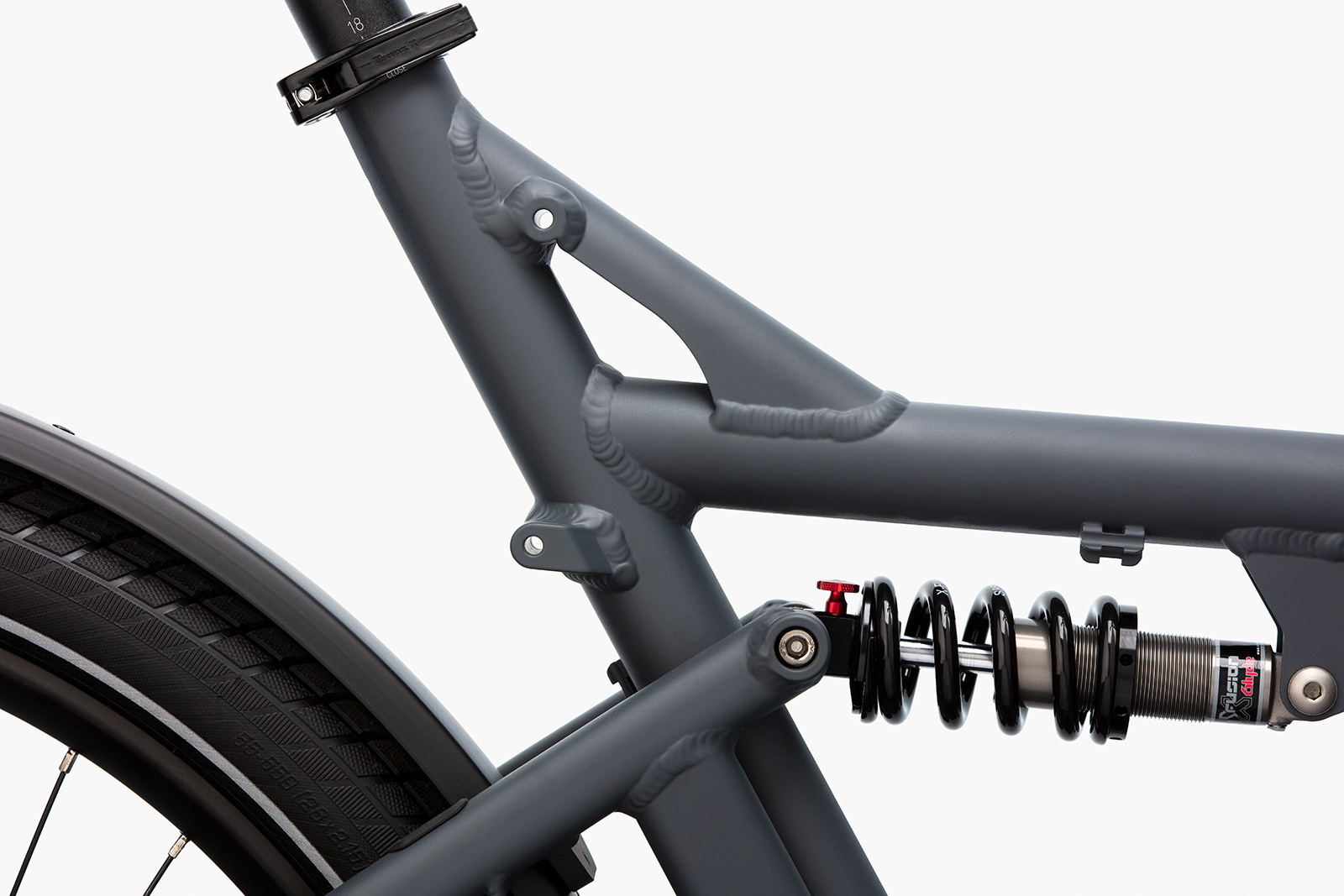 Suspension for the whole family
The last reason that I came around to suspension is a small one - my two year old daughter. When I picked the Riese & Muller Load 60 as our primary vehicle for transporting her, I considered the vibration and jolting that would occur with a fully rigid bike, and saw the dual-suspension Load 60 as being kinder on young bodies. It also lets me jump the occasional gutter!
If you're interested in finding out how an electric bike with suspension can improve your comfort and control then schedule a test ride, visit our showroom and try it for yourself.
Below: Dual suspension means it's possible for my daughter to stay asleep as we ride home, even with Sydney's potholes