As a newly-arrived outsider from the bike utopia of Canberra, I had a few reservations about cycling in Sydney. Most of us are aware of the city's reputation as a car-centric maze of roads repurposed from their intended use with horse and cart traffic. While I agree that our city has not been made with cyclists in mind, the antiquated road network, coupled with a growing bike infrastructure, have their surprising benefits. 
Looking at a cycling map of Sydney, you will find that bike-specific infrastructure is patchy outside of the main business hubs. Look past these maps, however, and you will find that the existence of residential access laneways, one way streets, parades, leafy cul-de-sacs, and quiet suburban roads make Sydney an exciting place to explore. Not only are these places great for low-conflict cycling, but they also provide you with spaces of unexpected respite and beauty as you ride towards your destination: from the unexpected quiet of green thoroughfares close to our waterways, to the productive vegetable gardens of suburbia, to the view of the city lights after climbing one of Sydney's many hills. Having become accustomed to this way of exploring, I find myself finally connecting with the city that I now call home.
And yet, it can feel intimidating to just hop on a bike and start riding, especially if you've become disillusioned with cycling in Sydney. When it comes to building the confidence necessary for urban exploring, where does one begin? To get started, here are three simple ideas for equipment and resources that can mitigate the challenges and maximise your enjoyment.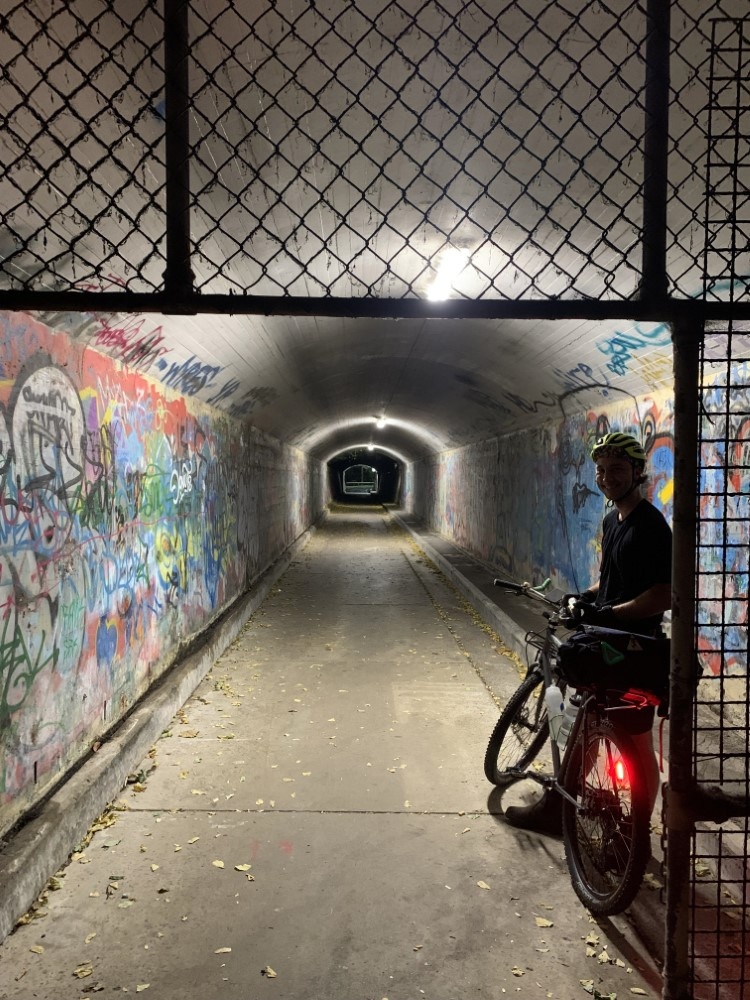 Rideplan is a superb bit of tech that has greatly improved my experiences with urban riding and lowered my amount of conflict points with cars. It uses data developed for RACV to help the flow of traffic, but tailors its focus towards the generation of bike-friendly routes. In my experience, using the app has meant that while I am not always taking the fastest route, I am taking the route that is easily the most enjoyable. 
2. Quad Lock
In order to use RidePlan efficiently and effectively, I have become a new member of the cult of
Quad Lock
. While it seems like a minor improvement to have consistent access to my phone's display, it has allowed me to focus less on where I am going and more on where I currently am. The mount interfaces beautifully with Quad Lock's phone cases, too. I have ridden some gnarly tracks outside of suburban Sydney, and I have found that it really stood up to the challenge of off-road adventuring. 
3. Dynamo Setup
As winter has rolled around, I have been working until sundown (as many of us do). One thing that has encouraged me to continue riding to and from work is a
dynamo setup
. The modern dynamo has been updated from the tyre-mounted generators of yesteryear, which would often give you a serious workout on top of the riding that you were already doing. It is now installed in your bike's front wheel, replacing the hub. Efficient, streamlined, reliable, and generating almost zero resistance, it has given me much more freedom to focus on riding. I no longer need to remember to take my lights off, charge them overnight, and reinstall them the next morning. I can finish work any day of the week without worrying whether I have charged lights with me, and ride until I am content with my evenings adventures. Also, from a safety perspective, I never have to worry about my rear light running out of battery without noticing and being invisible to nearby cars.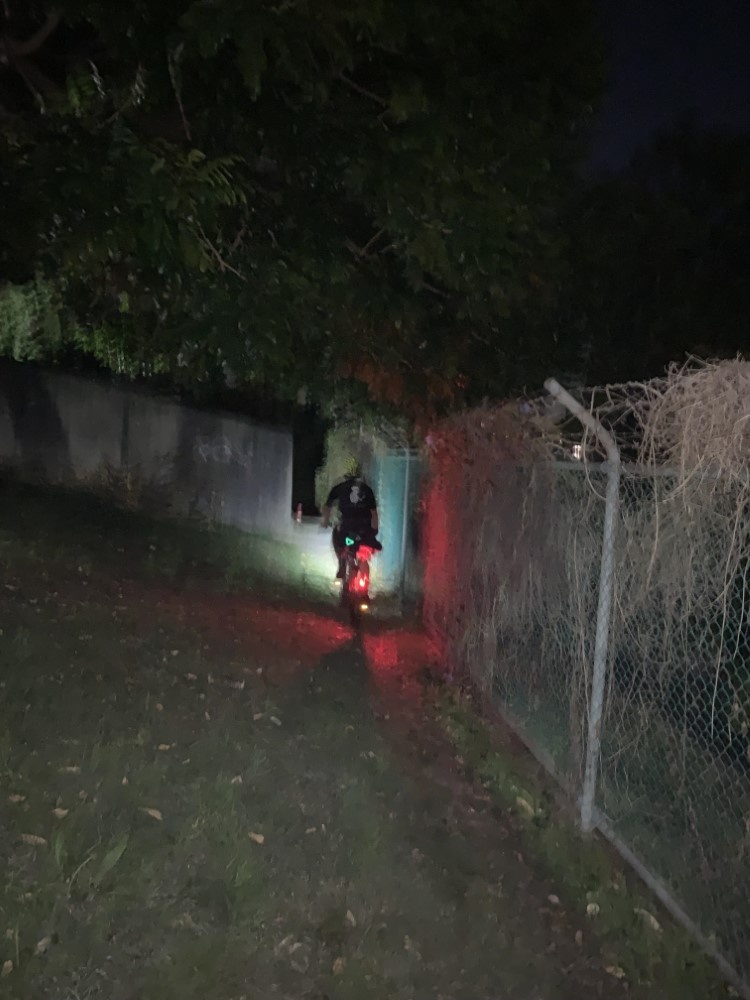 These are just a handful of ways to make urban exploring around Sydney more enjoyable, but what's in it for you? Outside of your daily commute or errand-run, each of us is drawn to cycling around Sydney and exploring by bike for different reasons. For me, food, eating and snacks are something that Sydney does better than most other places in Australia. Picking a place to eat - be it a fabled Persian sandwich joint that has really good pickles, a homely Japanese snack bar, or a neighbourhood pizzeria with a blazing hot woodfired oven - is as good a reason as any to hop on your bike and ride. The pace of cycling and the wandering it facilitates also allows your attention to be drawn to venues that might otherwise be overlooked. What I thought was simply a warehouse from my car window reveals itself as a local bar, or restaurant. Cycling allows you to connect with space and place differently, more intimately. 
Obviously, Sydney is so much more than delicious food. What the city has in spades is natural beauty, and seeing it by bike is a joy. The first ride that drew me to this past time was a night ride out to Parramatta from Darlinghurst. Winding over the Parramatta river with the aid of the Anzac, Iron Cove and Gladesville Bridges, ducking in and out of leafy reserves along bike-friendly trails and weaving around the bays and reserves that you find along the north bank of the river, it was a magical experience. I got to have the conveniences and amenities of urban cycling while also getting to sample some stunning pockets of nature.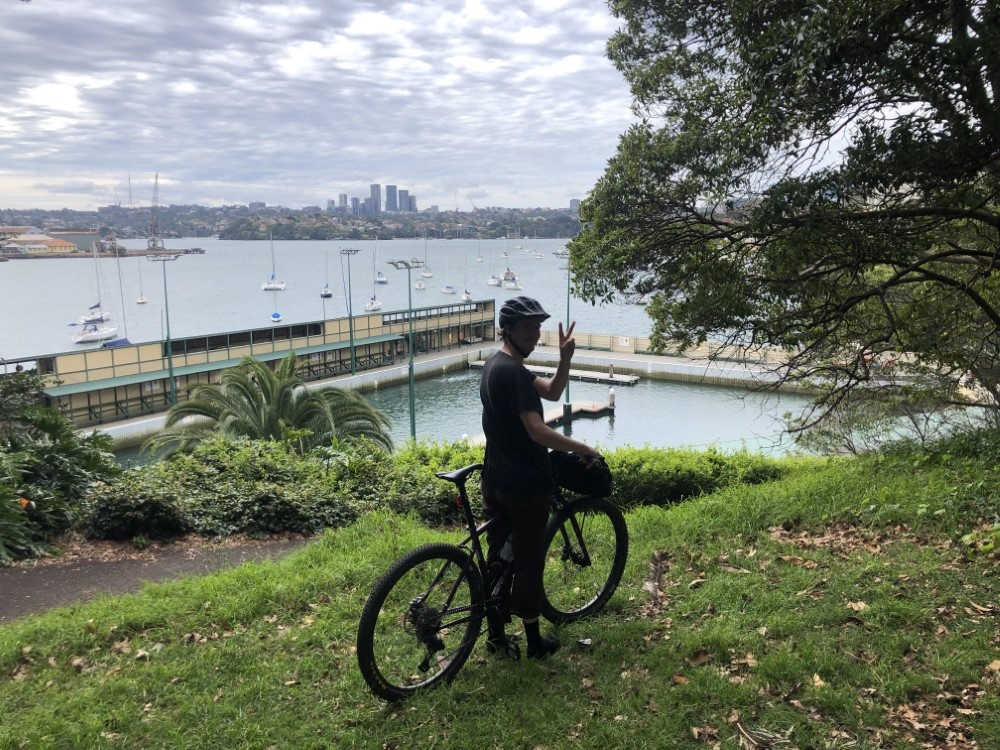 Finally, I would be remiss to not mention the importance and convenience of trains. The train network is pretty extensive by Australian standards, often connecting nice pieces of nature with our homes. I have had a few successful trips to the north of Sydney, where, after the combination of too many carbs and beer meant that the prospect of cycling home was too hard and trains became an increasingly comfortable prospect. Other trips where the bulk of the riding planned would mean cycling to and from the destination would be unrealistic, taking a train helps to bring all of these destinations much closer.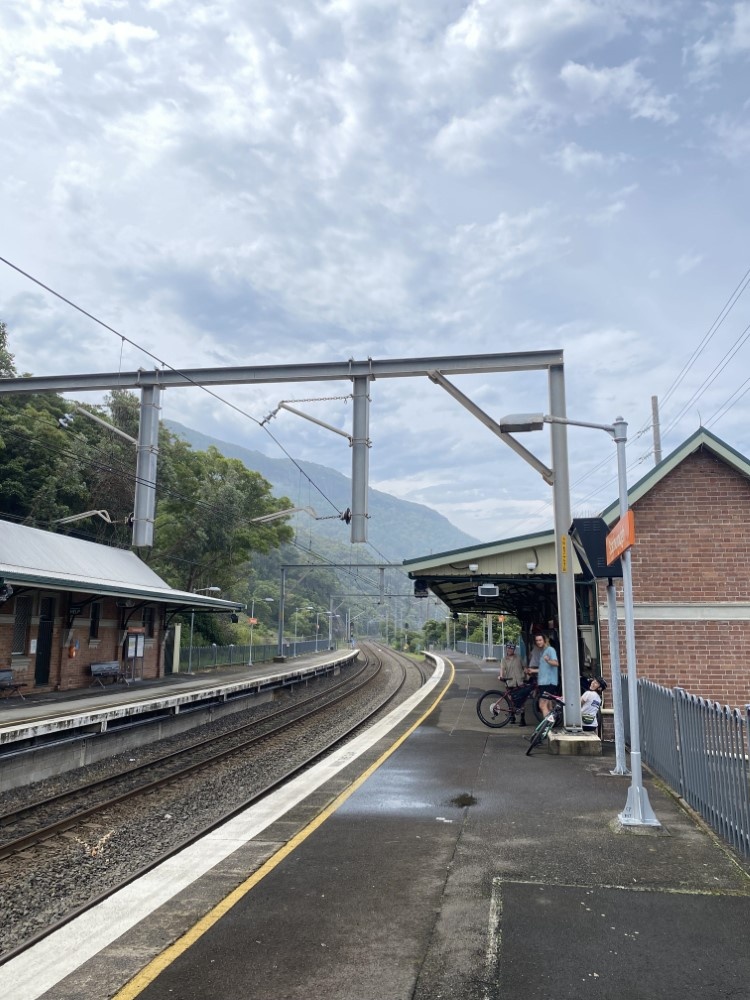 I hope that this piece helps to encourage more people to explore this city and find some gems for themselves, there are so many nooks and crannies to explore. I know that the idea of finding enjoyment on a bike here is not a natural conclusion for some people, however; I promise that there is so much joy to be had on a bike in Sydney.