Cargo bikes have experienced a surge in popularity in recent years. As our cities grow more congested and the impacts of climate change become ever more apparent, the demand for a solid alternative to car-based commuting, errand-running, and people-moving has amplified. In response, a number of manufacturers - including Tern, Yuba, Moustache, and Benno - have capitalised on this momentum and released some outstanding iterations of the long-tail Cargo bike. Equipped with powerful and reliable Bosch e-bike systems and often specced with some smart space-saving features (such as foldable steerer tubes and the ability be stored vertically), these compelling bikes are reshaping the urban landscape. Challenging car-centric visions of city mobility and convenience, these bikes instead present us with a vision of urban life that is better for our health, our communities and our planet.
Joining this esteemed line-up of e-cargo bikes is the Riese and Muller Multitinker. Consolidating some of the best e-cargo bike trends of recent years into a cohesive and compelling package, the Multitinker is a truly exceptional example of thoughtful and utilitarian design. Below, I highlight just some of the clever features that help the Multitinker stand out in an increasingly crowded e-cargo landscape. And as a product from the talented folk at R&M, you can expect it to be specced with some smart, no-compromises componentry.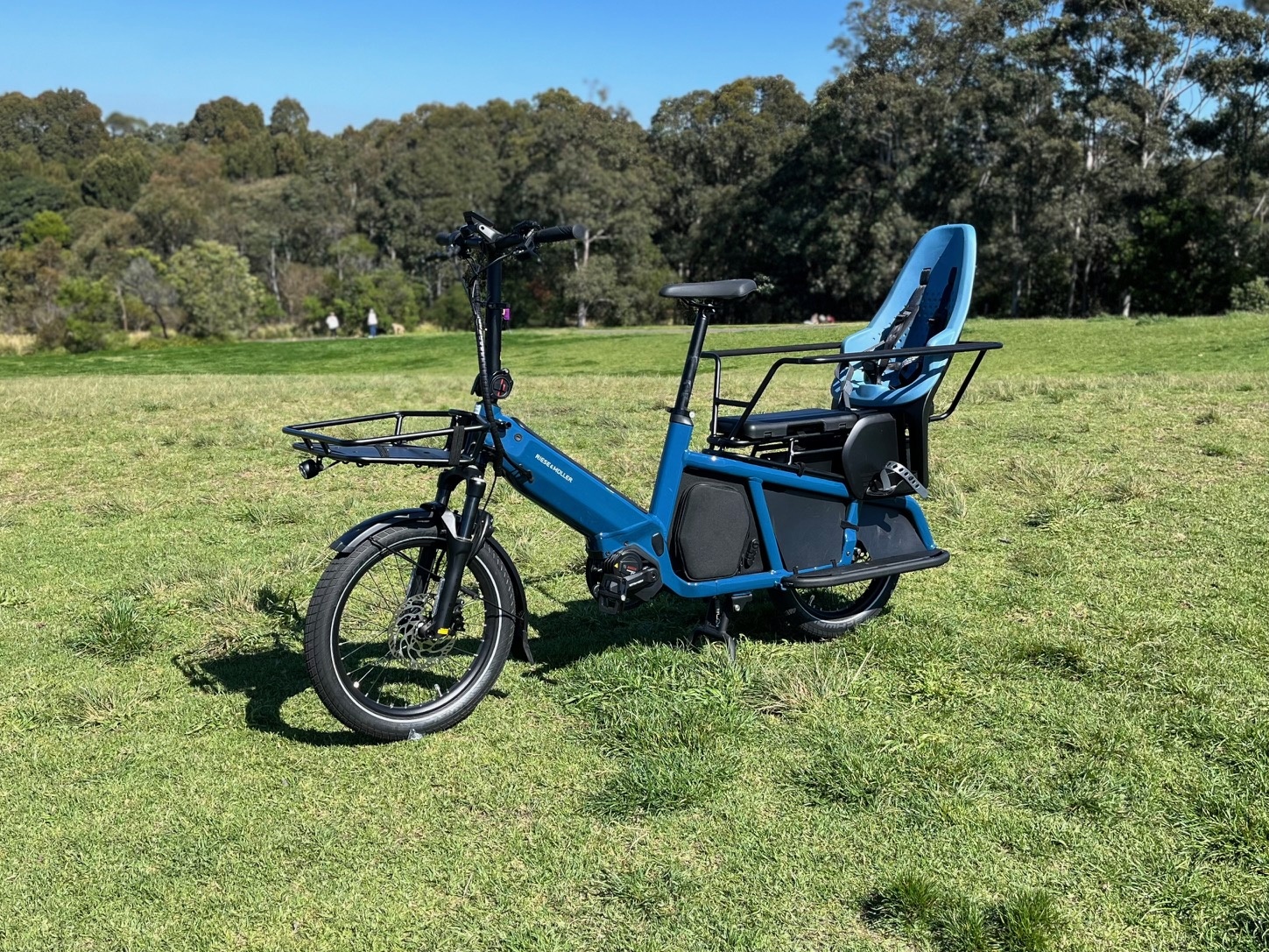 1. The Bosch Smart System
As of late 2023, the new Bosch Smart System is just starting to be rolled out across the product lines of prominent e-bike manufacturers, yet it is still somewhat underrepresented in the e-cargo landscape. The Multitinker takes advantage of the new Smart System and is all the better for it: with the Bosch Flow app, users can download updates to their e-bike system over the air, can change and optimise their riding modes to suit their riding style, can plan their routes using the app's powerful navigation tools, and can effectively protect their bike via the optional Bosch Connect Module security system.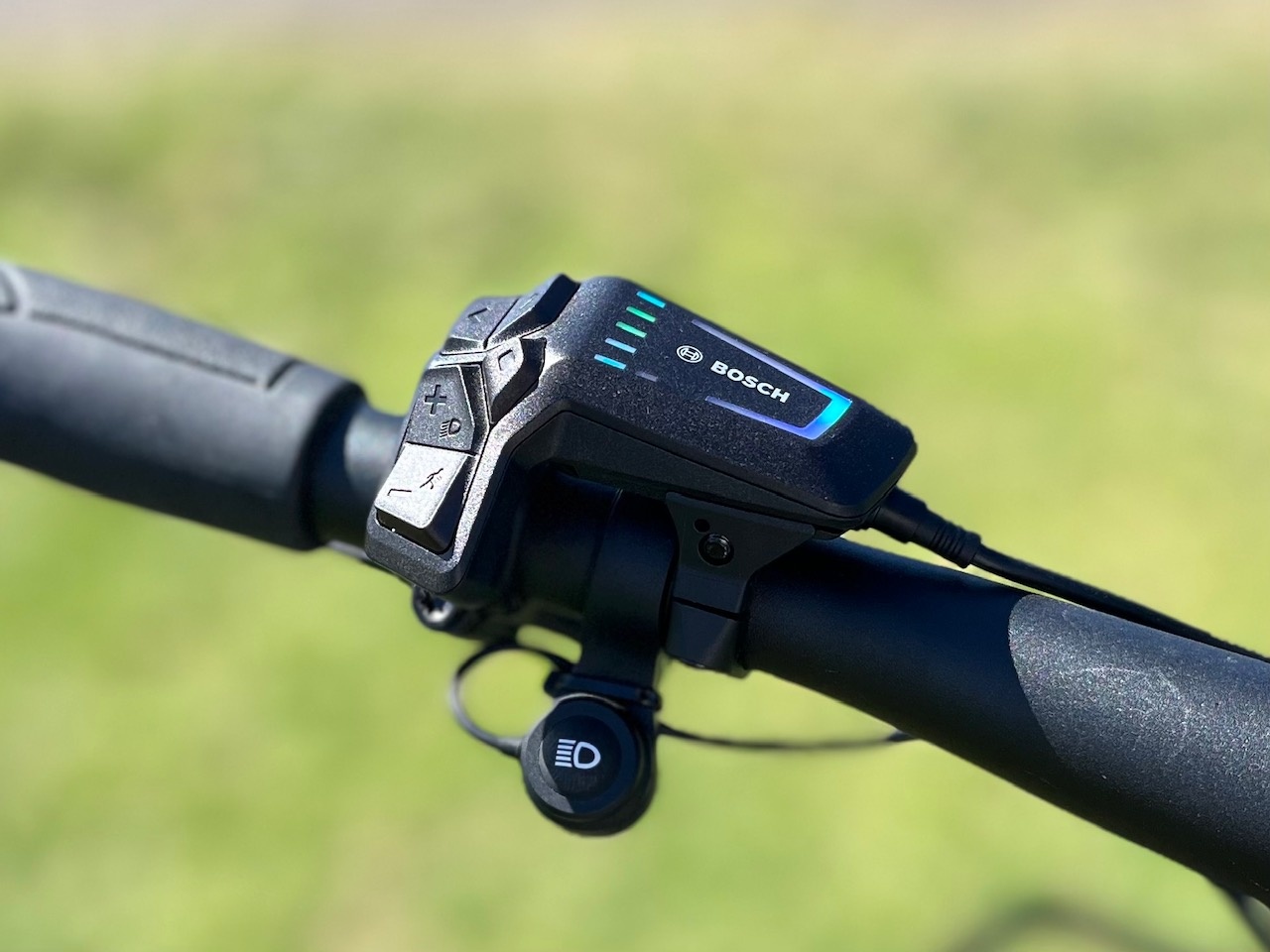 2. A Larger Battery
When you're hauling large amounts of cargo, you'll need the battery capacity to back it up. The Multitinker comes specced with a large 625wh battery, providing 80-100km of range. This is a cut above many competing long-tail e-cargo bikes, which often come specced with 400wh or 500wh Powerpacks.
3. A Real Space-Saver and Excellent Ergonomics
One of the best features of the Multitinker is adopted from it's namesake, the Riese and Muller Tinker: the ability to fold the telescopic steerer tube flat against the frame, maximising space if you happen to live in a unit or need to store your bike in a garage. The moveability of the telescopic steerer also allows you to adjust the reach factor of the bike and thus maximise riding ergonomics and comfort, something many competing e-cargo bike brands are unable to offer. And like many of the best competing Tern bikes, the Multitinker is able to stand stably on its rear end and store vertically - an oustanding feature on any bike of this size.
What's more, in addition to being able to attach panniers to the bike, it also comes with a nifty storage compartment in the frame chassis between the seat tube and the rear wheel - perfect for a jacket, some tools, last minute groceries, you name it!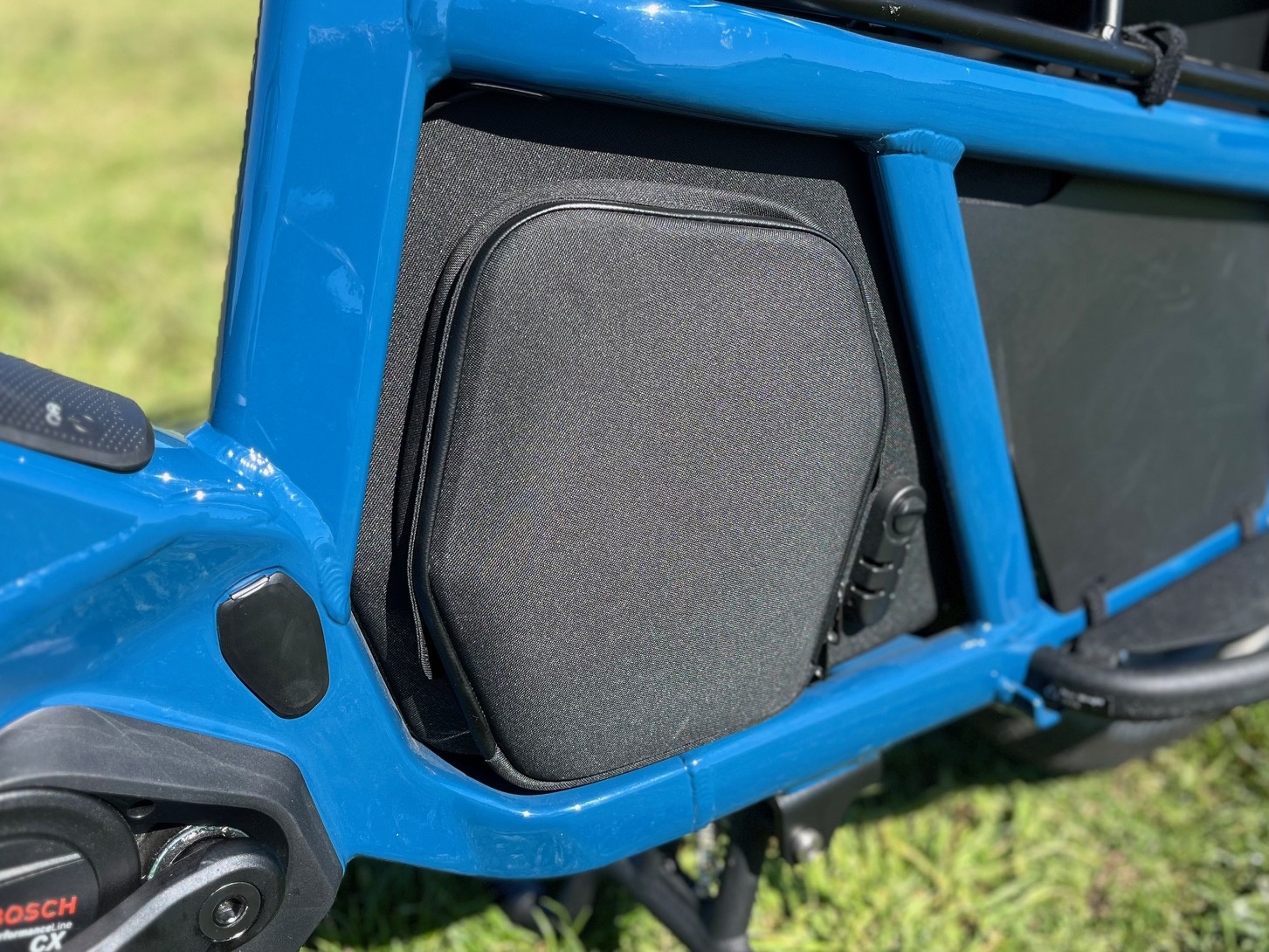 4. A Powerful Motor and Durable Drivetrain
As you would expect from Riese and Muller, this is a bike with some outstanding motor and drivetrain specs. In addition to the Bosch Smart System and 625wh battery, the bike takes advantage of the brilliant Bosch Performance Line CX motor. Like the Cargo Line motor, it can generate up to 85nm of torque, and yet the onset and roll-off of this assist is optimised in such a way that it feels a little snappier and more responsive when commuting than bikes specced with the Cargo Line, making it a great all-rounder.
In addition to the Performance Line CX motor, the bike is specced with an Enviolo internal gear hub and a carbon Gates belt drive. These are particularly durable pieces of componentry, a must on a cargo bike: a carbon belt drive can last more than 3 times as long as a standard chain and requires almost zero maintenance. Likewise, the Enviolo internal hub is sealed away from dirt, dust and rain, and requires far less maintenance than a standard chain-and-derailleur set-up. The ability to downshift gears when stationary is another great feature of the Enviolo, and one that really comes into its own when you're loaded up with groceries at a set of red lights.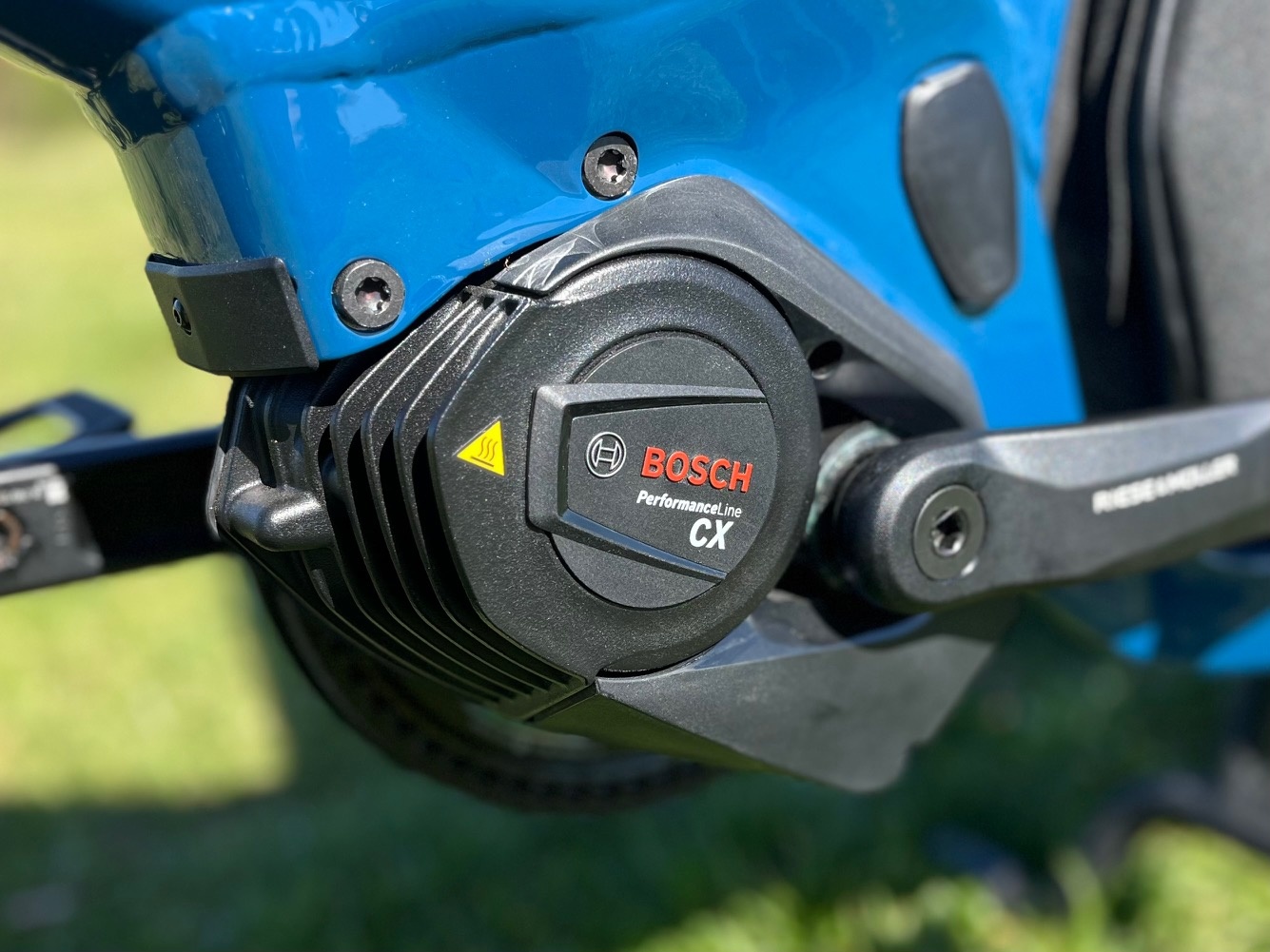 5. Smart Specs
There are a number of other brilliant features which help to distinguish the Multitinker from its competition: the 4-Piston Magura hydraulic disc brakes are some of the best brakes on the market. Integrated fenders, racks, and Supernova front and rear lights keep you safe, dry, and ready to tackle any demands the day throws at you. Most of the R&M Multitinker bikes as priced on our website come with all the acessories you would need, compared with a bare bones Yuba/Tern where you might be looking at $1000+ in accessories to get kitted out. A nice, low step-through frame and long wheelbase keep things exceptionally comfortable and stable, and the ability to add some excellent accessories to the tail of the bike (a safety bar kit, for example, or some seats for the kids) lends the bike great versatility and adaptability. 
There are a number of long-tail e-cargo bikes currently on the market, but the Multitinker is a cut above. If you're interested in a trying one out around Alexandria, send us an email or give the shop a buzz and we'd be happy to help you out. Or click here to book a test ride.