The term "fair weather cyclist" is a bit nasty, but there are many bike riders who just won't go out when it's raining. Maybe it's because they just refuse to get wet at all, which is a bit unrealistic given how much it rains in Sydney (after all, as the Dutch say, "you're not made of sugar"). But perhaps it's because they haven't figured out what to wear.
Here's a run-down of what's available for cyclists to protect themselves from inclement weather, including an alternative you might not have heard of before.
First off: is the aim to stay dry?
You might think the aim of rain wear is to keep completely dry, but realistically the only way to do that is to stay indoors. The right choice of rain wear should keep you mostly dry, but more importantly keep you at a comfortable temperature. If you're riding in warm weather, you'll have to sacrifice some dryness for ventilation, or else you'll end up soaked in sweat. This is particulary the case for cycling, where you're exerting yourself more than walking, and so you generate more heat.
Rain jackets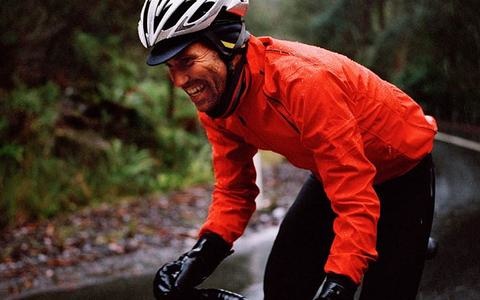 Most people already own a rain jacket, which is probably why it's the go-to garment for cyclists. However, it's arguably the least suitable for riding in Sydney, where it's often both raining and quite warm. Only in the middle of winter is it possible to ride with a waterproof jacket on and not feel like you're in a sauna.
Some fabrics are touted as "breathable", but our experience is that in warmer weather they'll make you just as sweaty as being wrapped in a piece of plastic.
If you really like a jacket, look for something with zips under the armpits - this will introduce cool air, but hopefully keep most of the water out.
Rain pants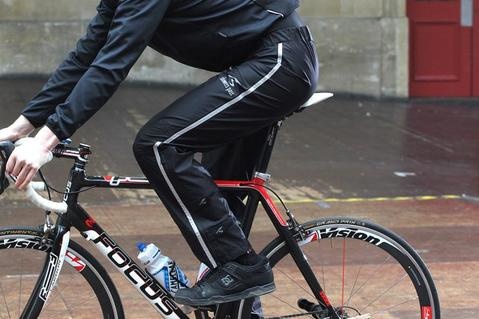 Keeping your legs dry isn't as important as your torso and arms, but it's worth having a pair of rain pants for when it gets really cold (and the rain particularly heavy). Like rain jackets, they can get pretty sweaty inside, so they're best avoided in warmer months.
Ponchos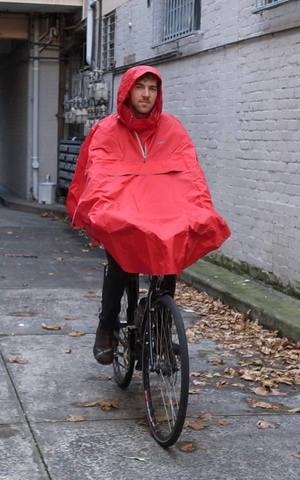 Rain ponchos are one of the great Dutch contributions to cycling. They offer more rain protection than a rain jacket, but with much greater ventilation. They'll keep your torso, arms, and legs dry above your shins, and there's a nice breeze from underneath.
You'll want to combine a poncho with a set of fenders (mudguards) so the water isn't flicked up from underneath.
There's a bunch of reasons why we've chosen the to bring the AGU Rain Poncho in from the Netherlands: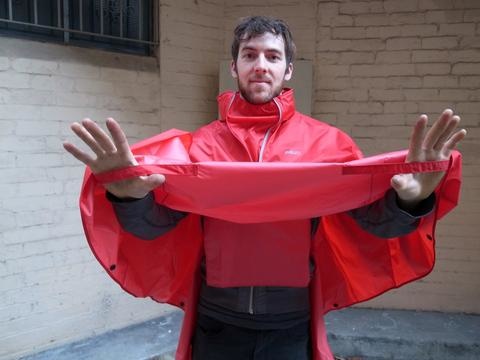 It has thumb loops that keep the poncho from flying up at the front, and the sturdy waterproof material will hang down nicely over your handlebars.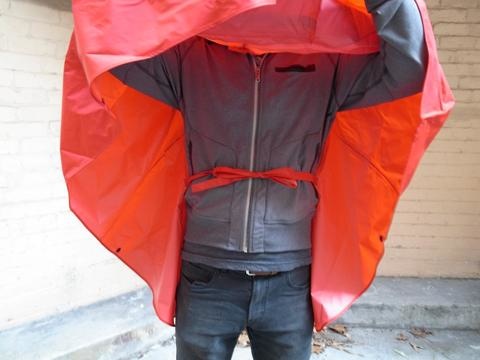 Waist straps can be tied around you to keep the rear of the poncho from flapping around in the wind.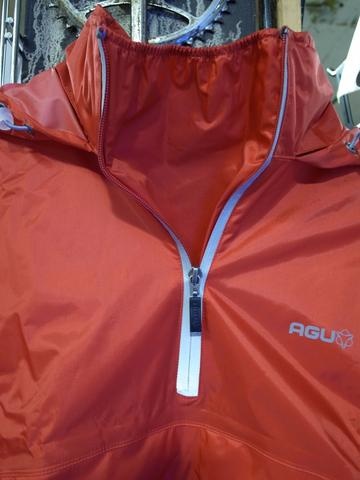 The zip at the neck allows you to increase the ventilation if it's warm, or cinch it up if you're cold.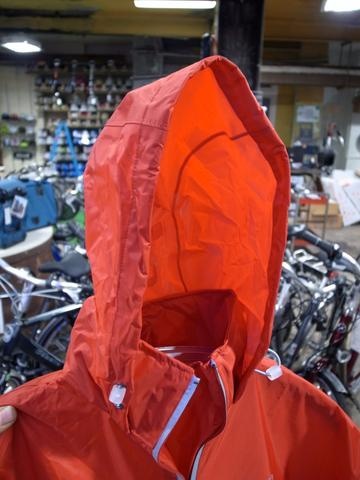 The hood can be stowed away, or unfolded to keep your head warm in cold conditions.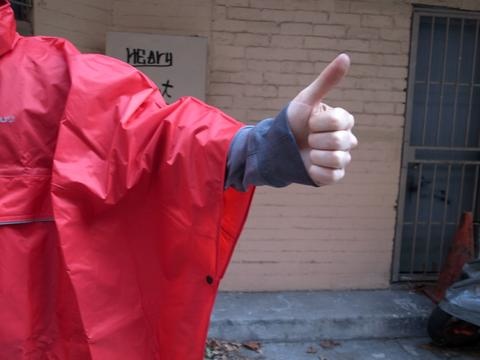 If you prefer not to use the thumb loops, you can clip the sides together into sleeves.
The poncho isn't suitable for extremely windy conditions - in those you're better off wearing a jacket (or taking shelter!) - but it's our pick for all-round rain wear in Sydney. You can combine it with some rain pants for particularly rainy days.
We have the AGU Rain Poncho in stock in a variety of colours.