Racks are accessories that instantly improve a bicycle. There's nothing less pleasant than riding in summer with a heavy backpack - not only do you end up with a giant sweat patch, it hurts!
There are some good reasons for using a front rack instead of a rear rack:
you can keep an eye on your load
the front wheel, being symmetrically dished, is stronger than the rear wheel, and the rear wheel is already loaded up more with the rider's weight
many front racks have a larger cargo area, making it easier to strap down large objects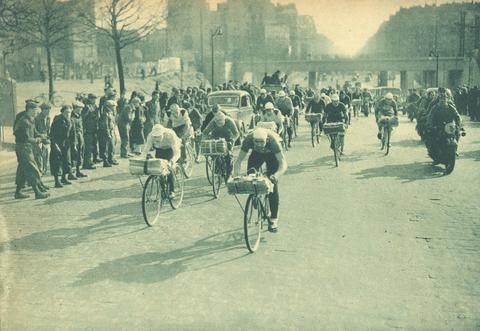 Couriers have known this for a long time, which is why they've been using front racks since bicycles were invented. Just look at the couriers above, racing in the 1920s.
Here are the front racks we stock. Still not sure if it will fit on your bike? Bring your bike in and we'll be happy to take you through your options.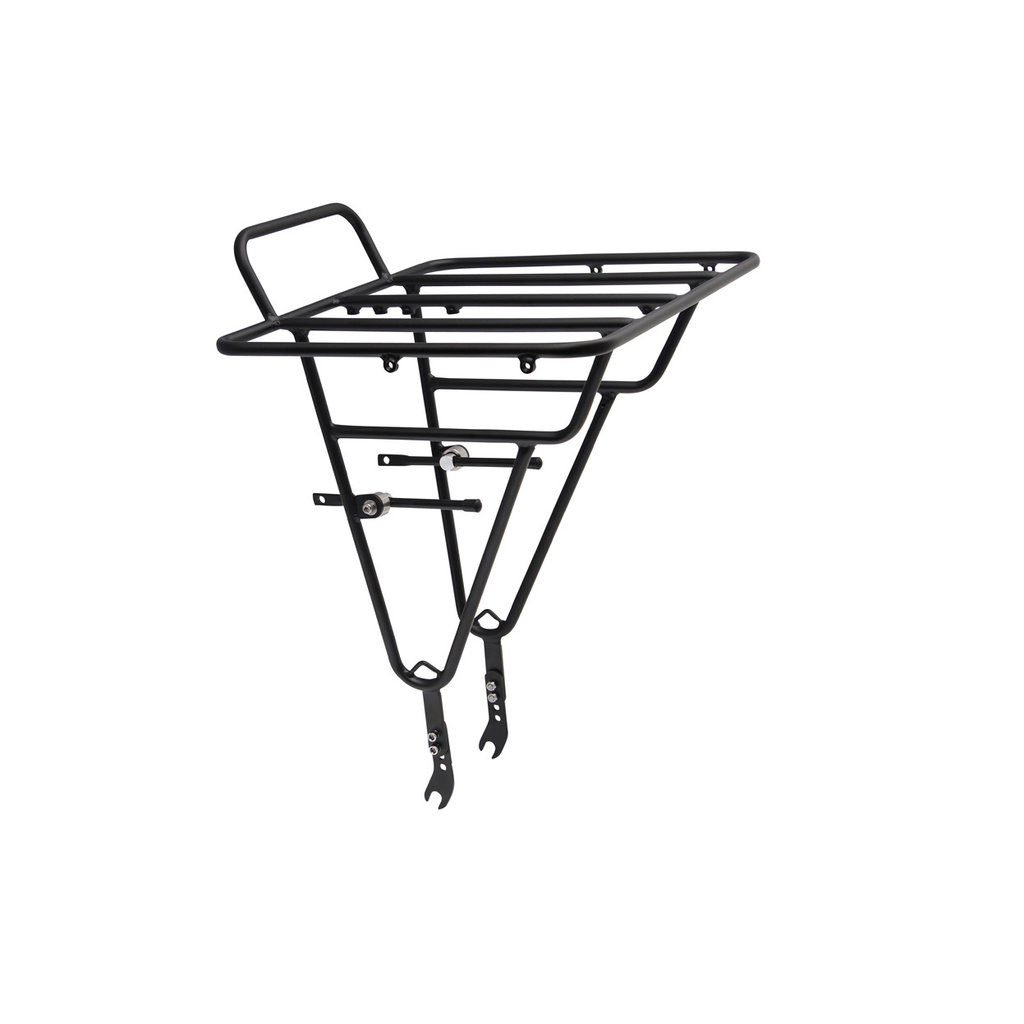 This rack is all class. Available in silver (stainless steel) or black (Cr-Mo), it attaches to the front fork eyelets (if you have them) or the front axle (if you don't), and the fork crown. There are lower rails to attach panniers below the cargo tray. Very popular. There's an optional rack fence.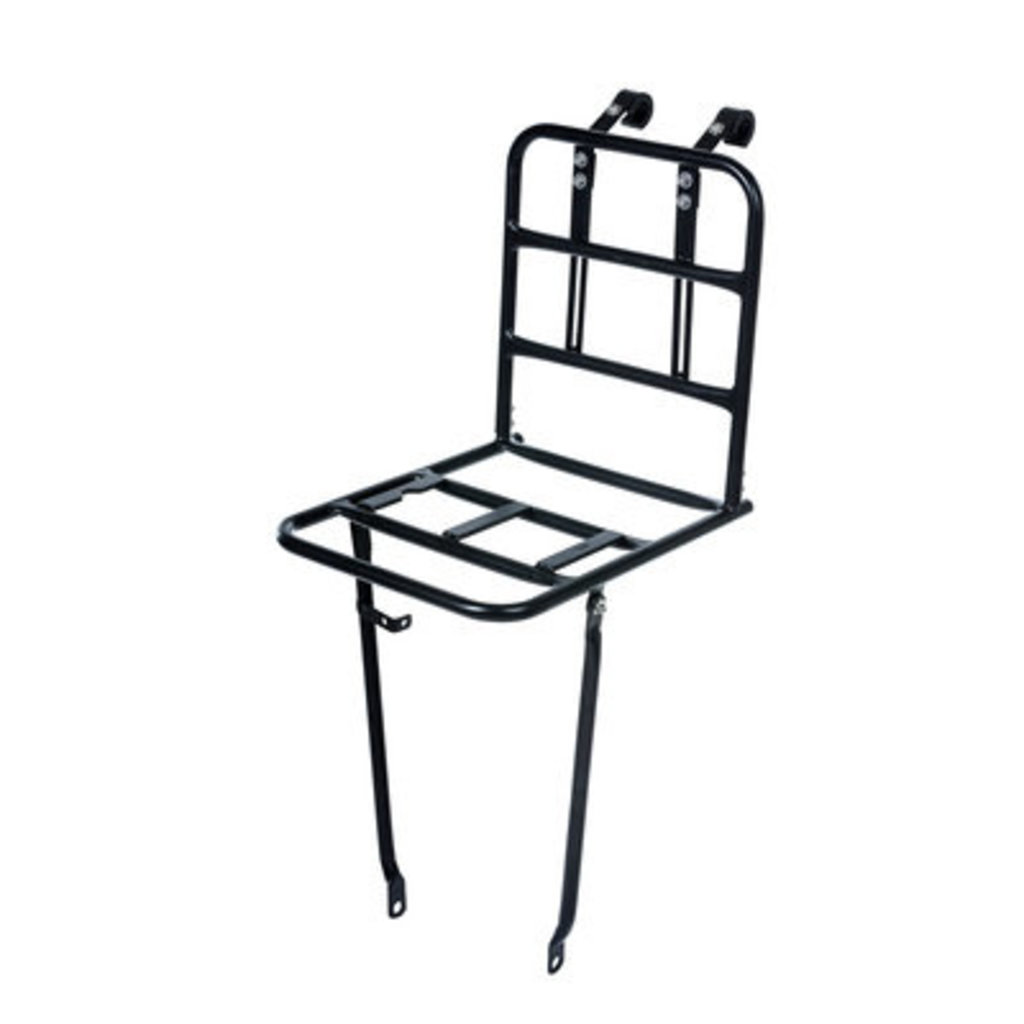 These are a great budget option. They will generally fit bikes that have higher handlebars, though you can mount the struts upside down and bend them back down over themselves to suit bikes with lower handlebars. Because they're hanging off the handlebars, they'll support a lot of weight, though they are a bit heavier than some of the other options.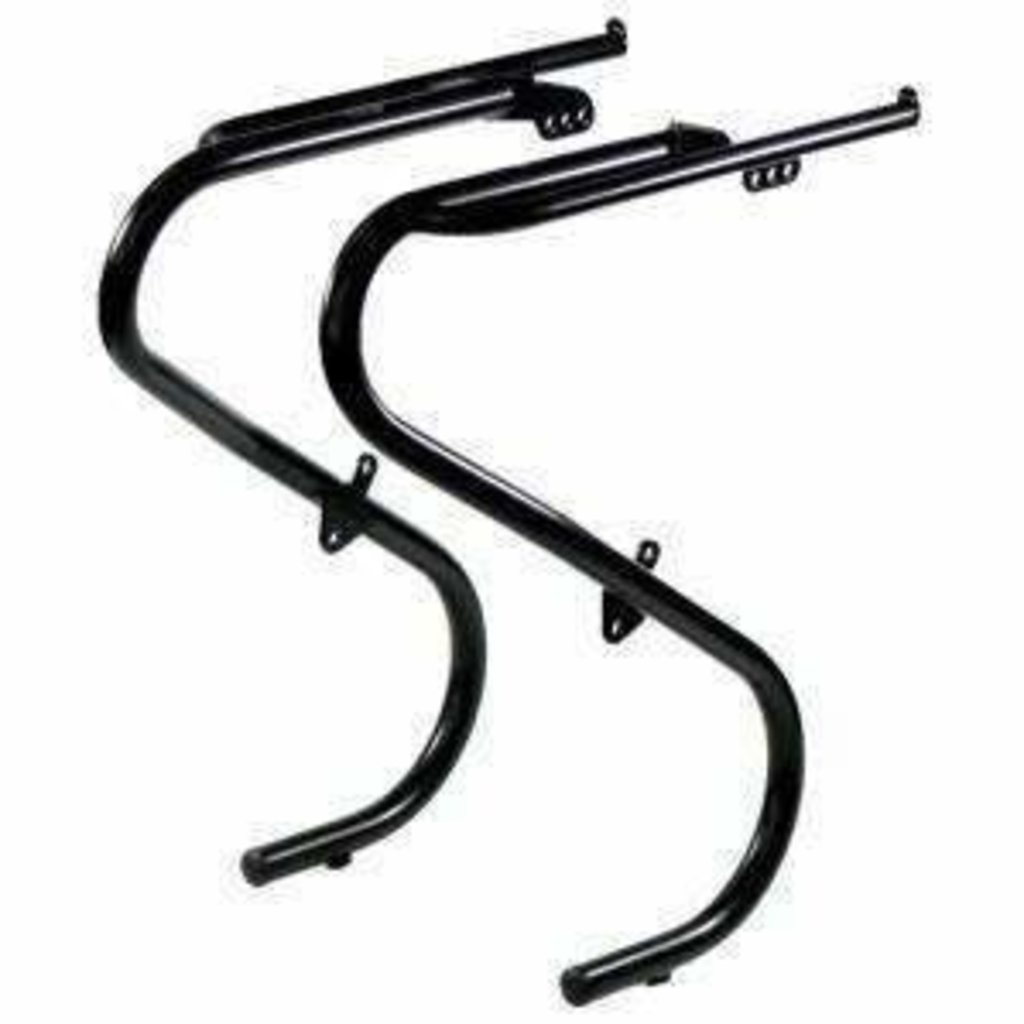 If you're just interested in carrying panniers, this front rack is the one for you. Requires mid-fork eyelets that go all the way through the fork (i.e. you can fit a bolt on the inside and the outside of the fork).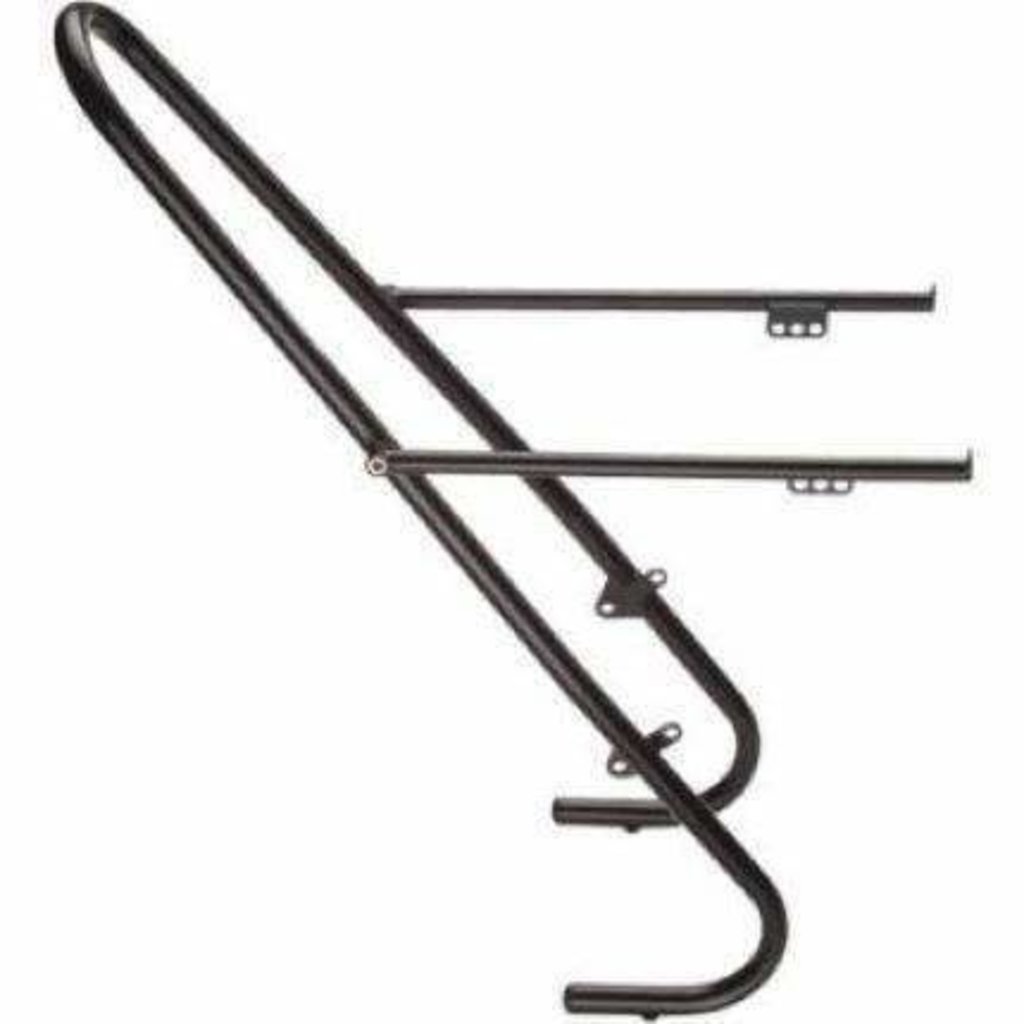 This is like the Tubus Duo but it only requires outside mid-fork eyelets, so if you only have those, get this one!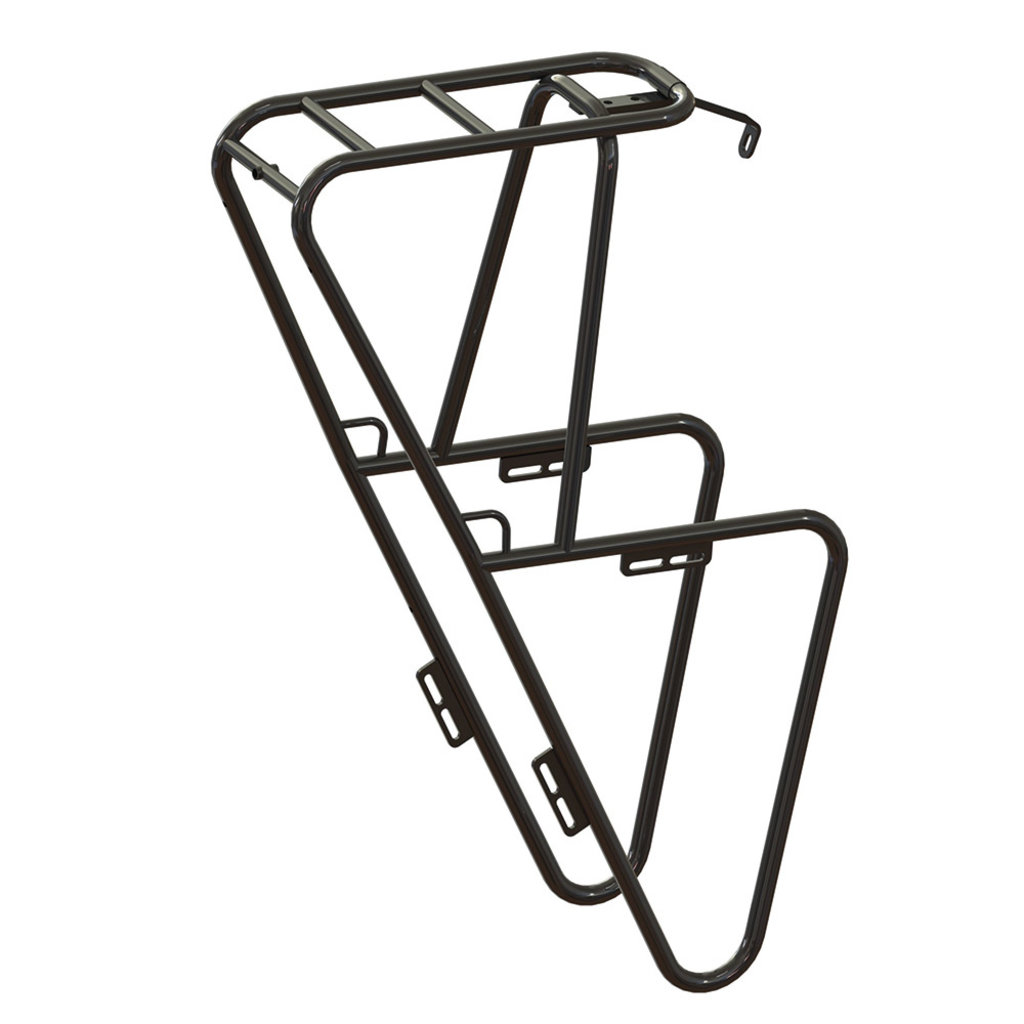 This rack is designed to carry both panniers (in a lowrider position) and also support a basket or bag on top.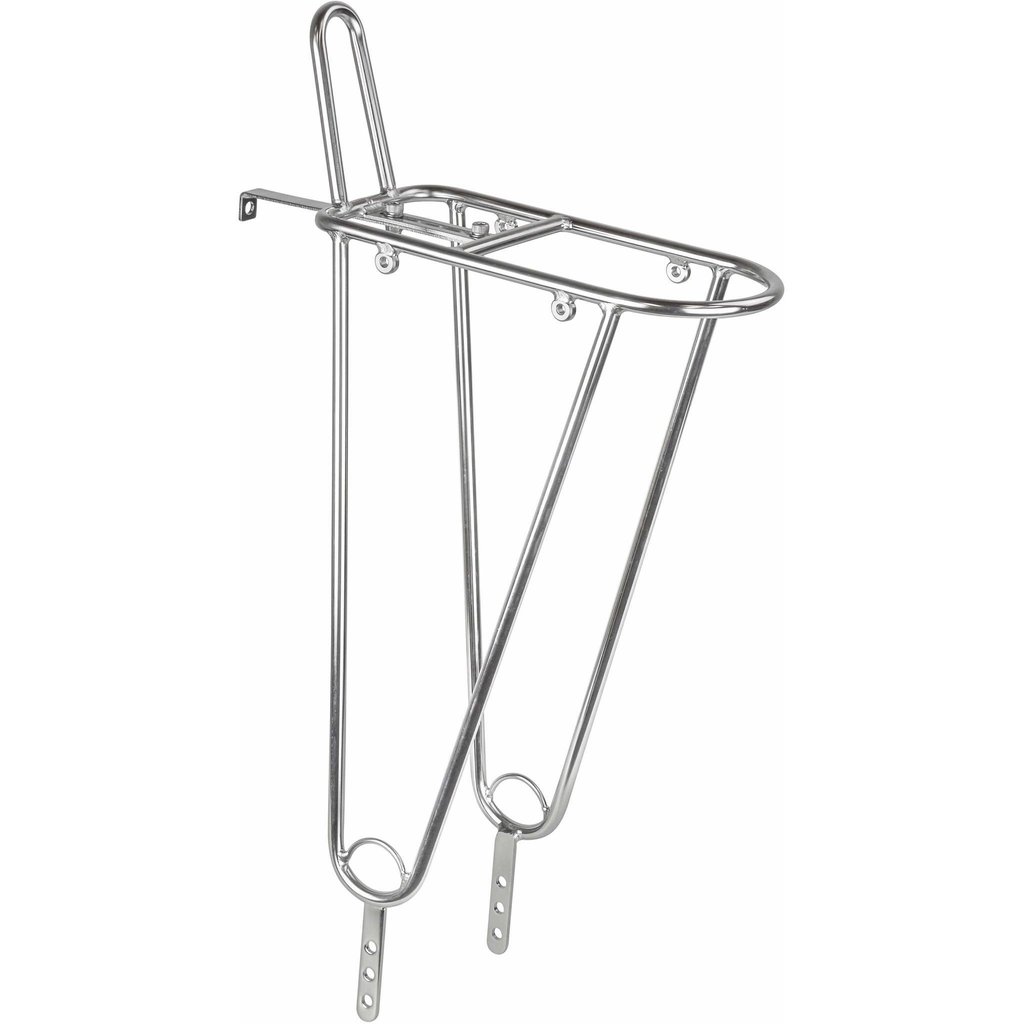 This classy stainless rack attached to fork end eyelets and the fork crown. Perfect for supporting a boxy front handlebar bag.
These nifty racks are great for supporting small and large objects. They're designed to work on Surly forks which have eyelets right at the top of the fork blades (unlike most other brands), so you'll struggle to mount them to non-Surly forks.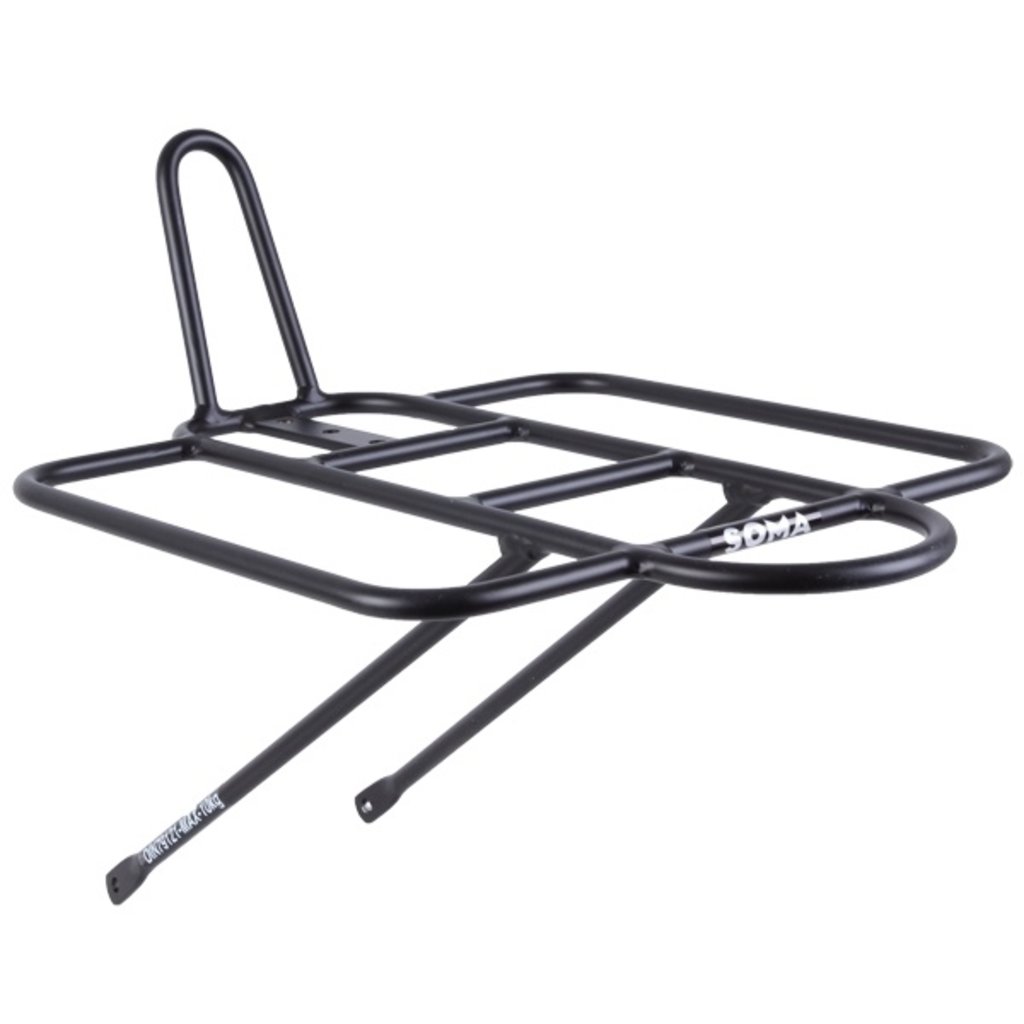 Soma forks have a mid-fork eyelet that's a bit higher than usual, and it's made to work with racks like this one.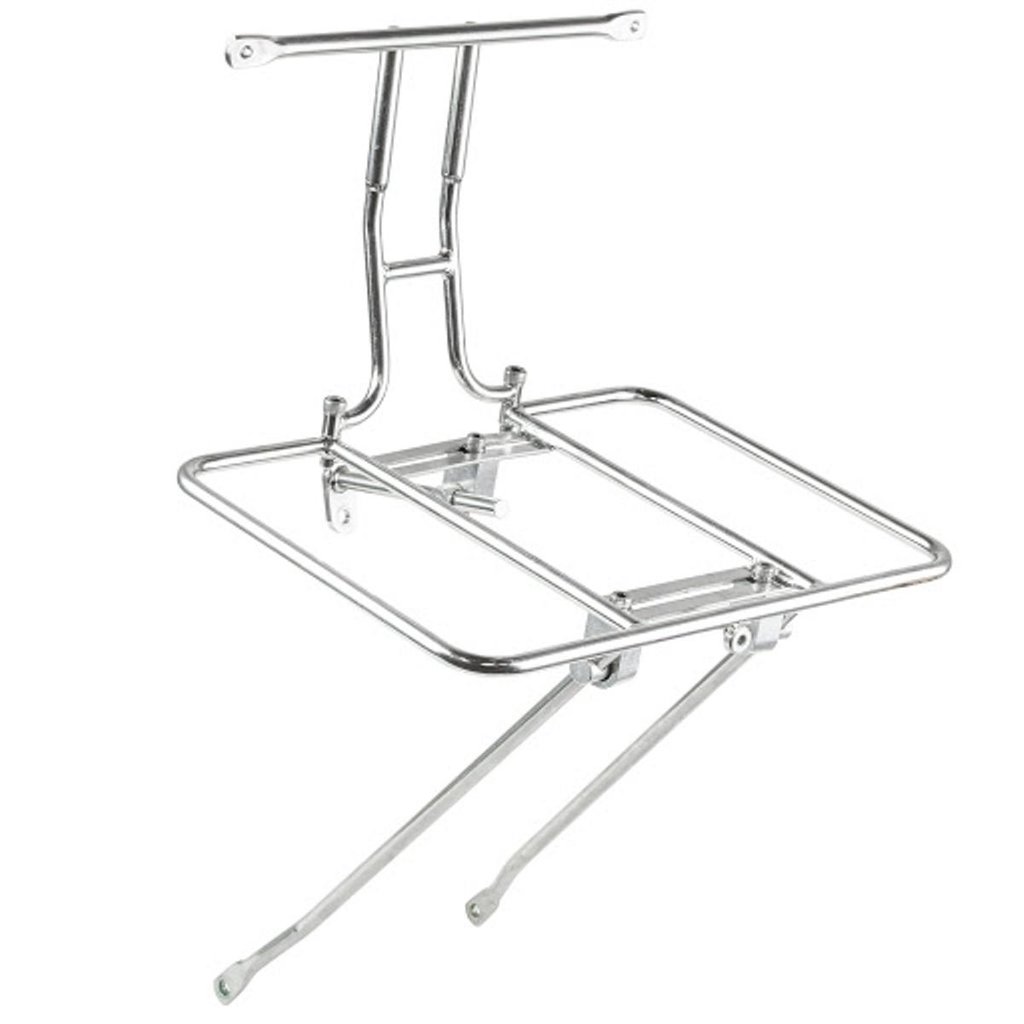 This rack is great if you travel with your bike, because when disassembled it packs almost completely flat.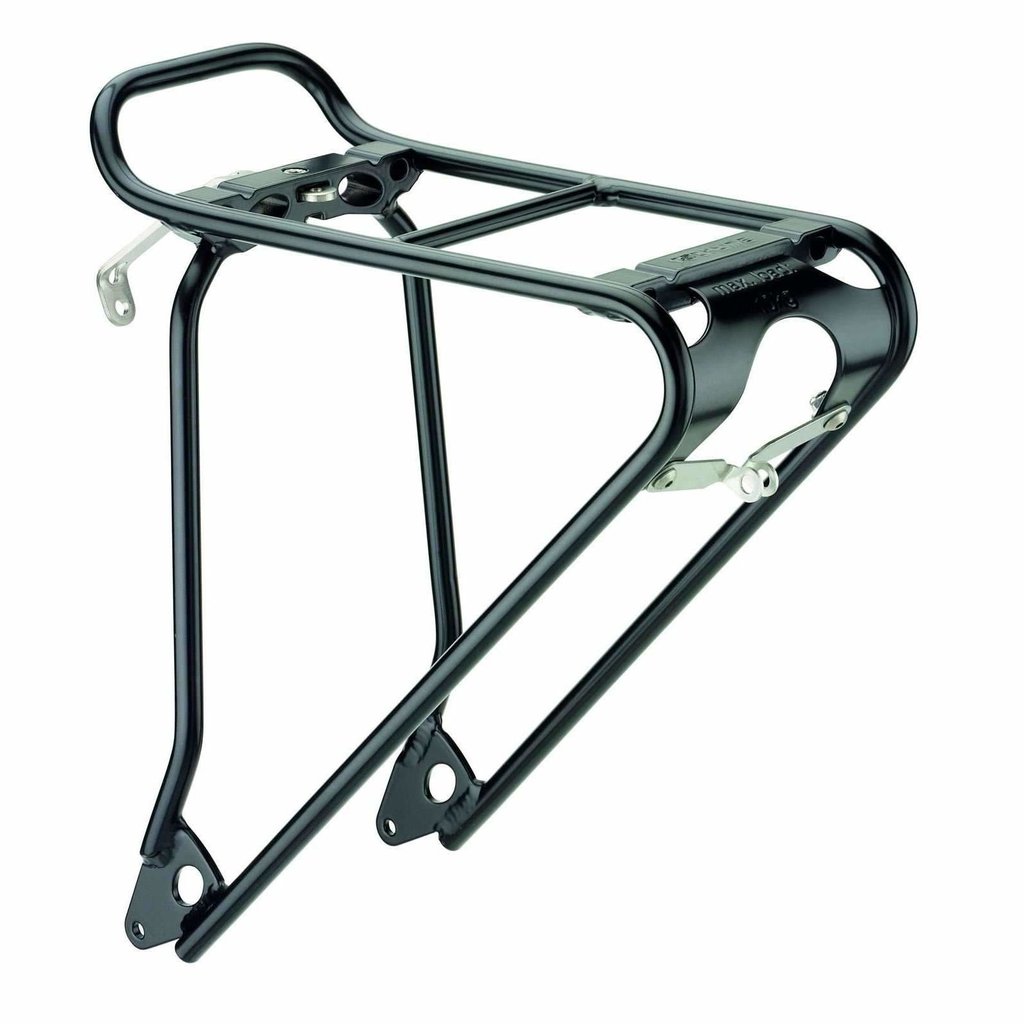 This rack attaches to the mid-fork eyelets and fork crown, and it's ideal for supporting a small Wald basket.